AutoCAD Design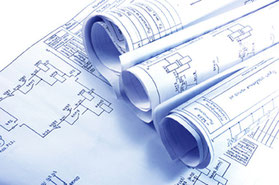 AFA offers design services from design consultation to fully-designed construction drawings.
We use AutoCAD, the global industry standard for drawing and design. We are professional designers and AutoCAD experts, and we're ready to assist you with all of your design projects. 
Whatever your needs, AFA can provide expert design services. No design job is too small or too large for AFA to execute. 
Some clients are simply looking for drawings which depict furniture placement. Others may need plans for complete remodeling or an office suite build-out.
Before the full cost of architectural plans are implemented, a preliminary design may be a less costly avenue for planning and pre-determining final costs. AFA can provide preliminary designs. 
We also have many years of experience working with architects and engineers in the final development of plans for our clients' projects.